Ticket price increase is lowest for five years but more annual season ticket holders will see costs top £5,000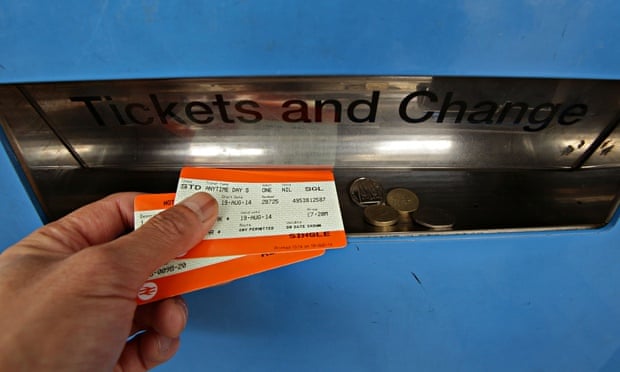 Rail fares will rise by an average of 2.2% from 2 January 2015. Photograph: PA
Rail fares are to increase at the slowest rate for five years, an industry body has announced, but more commuters will be pushed into the £5,000-plus bracket for an annual season ticket.
Ticket prices will rise by 2.2% on average from January, the Rail Delivery Group announced on Friday.
The government said in September that regulated fares, which include season tickets, single walk-up fares and off-peak services on long distance journeys,would be frozen at 2.5%, the same level as the retail price index (RPI) in the summer.
The increase in regulated fares means that more rail travellers will pay more than £5,000 for an annual season ticket from 2 January. Those commuting from Canterbury East to London, for example, will see their season tickets rising from £4,960 to more than £5,000; Folkestone Central to London season tickets, which were £4,984 in January 2014, will also exceed £5,000.