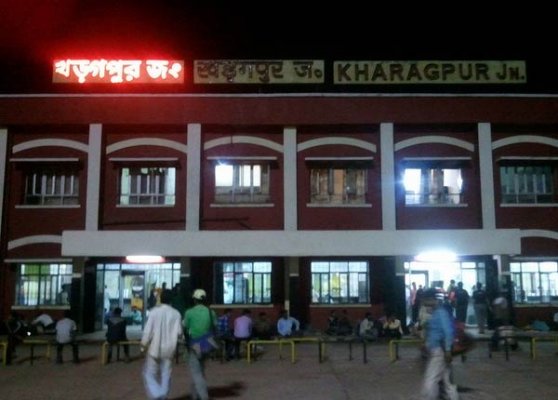 New Delhi: Indian Railway is the life line of the nation. It covers each nook and corner of the country. It has a vast network connecting every city of the country which makes it world's largest railway network.
Indian Railways, besides contributing significantly to the nation's growth story, also provides employment to thousands of people.
Railways were first introduced to India in the year 1853 from Bombay to Thane. In 1951, the systems were nationalised as one unit, the Indian Railways, becoming one of the largest networks in the world. Indian Railways is the world's seventh largest commercial or utility employer.
Here goes the list of longest railway platforms in India:
Gorakhpur Junction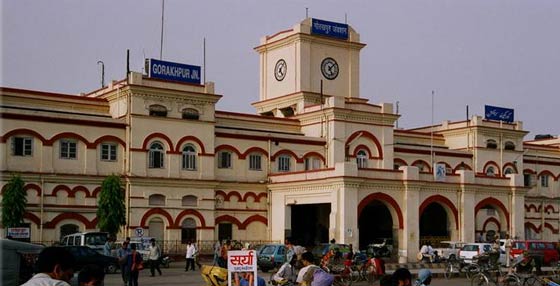 Gorakhpur is a city along the banks of Rapti river in the eastern part of the state of Uttar Pradesh.
Gorakhpur Railway Station is very important junction of Northern Indian Railway. It serves as the headquarters of the North Eastern Railway. The station offers Class A railway station facilities.
Station code is GKP.
On October 6, 2013, Gorakhpur became the world's longest railway platform, after inauguration of the remodelled Gorakhpur Yard, with a stretch of around 1.35 kilometres.
The Metropolis city of Gorakhpur serves 10 local railway station known as Gorakhpur junction, Gorakhpur cantt, Domingarh, Sahjanwa, Sihapar, Maniram, Nakaha jungle, Kushmi, Jagatbela and Unaula.
Gorakhpur is amongst the top hundred booking stations of Indian Railways. It handles over 189 trains daily.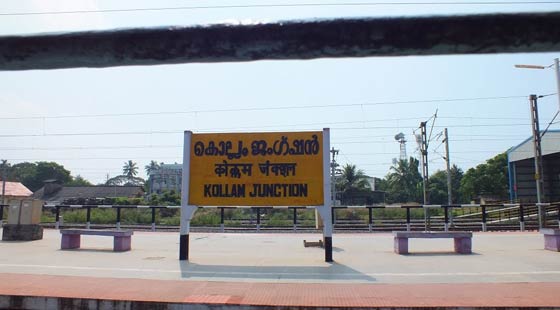 Kollam Junction is situated in the city of Kollam in southern state Kerala.
The station has the second longest railway platforms of India. The length is 1,180.5 metre.
It is also the second largest railway station in Kerala in terms of area after Shoranur Junction and is one of the oldest railway stations in the state.
Station code is QLN.
Kollam station also boasts a record of having stops for all trains passing through the station. It is the third busiest railway station in Kerala.
There are a total of 17 tracks. The station has 5 platforms for handling long distance, passenger, MEMU & goods trains.
Kharagpur Junction
Kharagpur is a railway station in Kharagpur subdivision of Paschim Medinipur district in West Bengal.
Kharagpur Junction has the third longest railway platform in India with a length of 1,072.5 metre.
Kharagpur Junction came up in 1898-99. Platform numbers 1 and 3, and 2 and 4 of Kharagpur Junction are contiguous. The 24 coach Coromandel Express (Chennai Central to Howrah Junction) stops at the start of platform number 3 and its tail extends some distance in to platform number 1.
Station code is KGP.
It is also the busiest junction station in South Eastern Railway Zone after Howrah. It is also known as the Gateway to South Eastern Railway.
Everyday approximately 275 trains pass through this station which includes freight traffic. In terms of passenger traffic it handles 176 trains on a daily basis.
Bilaspur Junction
Bilaspur is a city in Bilaspur district of Chhattisgarh state.
Bilaspur railway station has the fourth longest railway platform in India. It has platforms with length of 802 metre. It is also the busiest station of Chhattisgarh.
Station code is BSP.
Bilaspur is headquarters of South East Central Railway.
The railway station he is a complete, well handled and high quality facility providing A-1 grade station.
Bilaspur Railway Station is amongst the top hundred booking stations of Indian Railway. It is the busiest station of Chhattisgarh and fourth busiest of central India where about 300 trains and goods trains passes everyday.
Jhansi Junction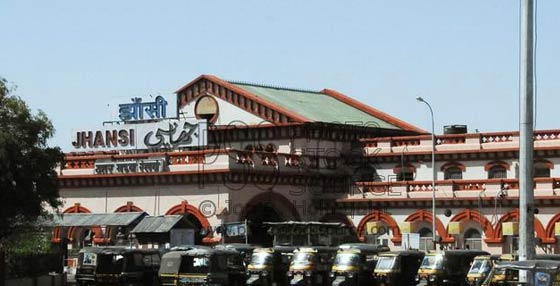 Jhansi Junction is a major railway junction in the city of Jhansi in Bundelkhand region of Uttar Pradesh.
This junction is intercity hub and a technical stoppage for many trains. It has the fifth longest platform with a length of 770 metre.
Jhansi has its own division in the North Central Railway zone of Indian Railways. It lies on the main Delhi-Chennai and Delhi-Mumbai line.
Station code is JHS.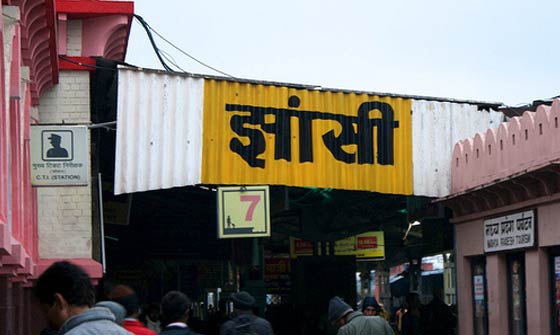 The railway station was built by the British in the late 1880s. The station has a massive fort-like building painted in maroon and off white.
The first Shatabdi Express of India started between New Delhi and Jhansi.
Sonpur Junction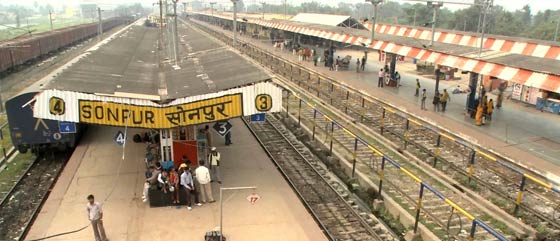 Sonpur Junction, station code SEE, is a railway station and the headquarters of the Sonpur division of East Central Railway. It is located in Sonpur city in Saran district of Bihar.
There are 6 platforms at Sonpur Junction. The length of platforms here is 738 metre. It can easily accommodate 24-coach trains.
Station code is SEE.
It is also known for India's longest road-cum-rail bridge, Ganga Rail-Road Bridge. The construction of this bridge began in 2009. Once completed, the bridge will connect Patna, state capital, to Pahleja Ghat. The bridge is expected to be completed by end of 2015. The length if this bridge will be 4.55 kilometres.
Being the divisional headquarters, all the trains passing through this route have stoppages here.
Sonpur is famous for hosting one of the largest cattle fair in the world.
Source - india tv