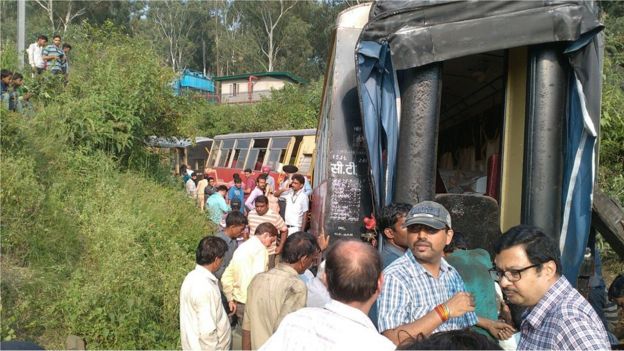 Out of media player. Press enter to return or tab to continue.Media captionFootage shows the aftermath of the train derailment in India
Two British tourists have been killed and six others were injured after a train derailed in northern India, officials have said.
The chartered train was carrying a group of 37 British tourists on the Kalka to Shimla line - a Unesco world heritage site and tourist attraction.