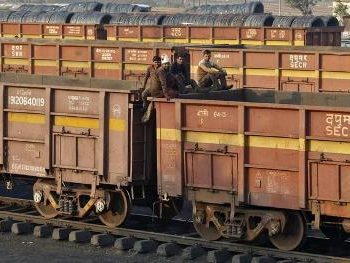 CHENNAI: The Chennai division of Southern Railway saw a 13% drop in freight earningsin 2016-17 as compared to the previous year.
The division posted Rs 1067.22 crore freight earnings in FY2016-17 while the same for FY2015-17 was 1226.09 crore.
The division claimed that it had put in substantial effort to improve freight operations.
The Melpakkam Goods Shed near Arakkonam, inaugurated in 2007, had not been able realise its true potential for the last 10 years as there was no direct road approach to the yard. Last year, a new direct road approach to Melpakkam was created in partnership with the Tamil Nadu government enabling universal access to this important goods shed.
Attention was also given to important weighbridges. The Royapuram weighbridge was renovated while a new weighbridge was set up at Avadi station, thus avoiding erstwhile extra movement to Tiruvalangadu for weighing purpose. This has considerably reduced the convenience to loading parties at Chennai Port, contributing to increase in dolomite/limestone loading by 12.2% as compared to the earlier year.
Essar Steel Limited earlier used to bring iron and steel through coastal road route to Chennai and adjoining areas. The company was persuaded by railway officials to bring consignment through rail route to Arakkonam goods shed from Vadodara division. Unloading of iron and steel has started at Arakkonam. This stream has added 180 wagons to railways loading basket and generated revenue of Rs 3 crore.
Source – TOI
This entry was posted in Public Facilities, Public Facilities