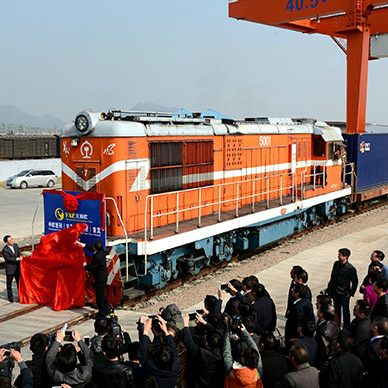 Train from Yiwu to Madrid. Image courtesy rt.com AFP
China has launched an 82-wagon cargo train that will take 21 days to travel 6,200 miles and pass through six other countries as it moves goods from the industrial city of Yiwu to the Spanish capital, Madrid marking the longest route taken by a freight train.
According to Washington Post, on November 18, the freight train left the eastern Chinese industrial city of Yiwu. The train route is longer than Russia's famed Trans-Siberian Railway. Yiwu is the largest wholesale center for small consumer goods in China. Now the city is plugged into a larger project with the freight train.
The Yiwu-Madrid line is one of a series of routes unveiled following Beijing's new effort to revitalize intercontinental land trade.
Source-dna india